Reality Frame Progression – Dimensions
Skillful Means Exercises
Inner landscape cultivation: simulation transcripts and recordings
Imaginal Cells
Mind Mastery
Attention
Sustained Focus and Wellbeing
Cultivate Metacognition and Expansion Beyond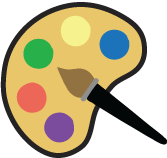 Living the Mettā-Life Daily Practice Palette 
Compassion and self-compassion practices
BE with WHAT IS: Attraction and Aversion Exercise
Focus on Self-observation and Growth: The Name of the Game
Turning the Tables: Cooking to Thrive
Agua Fresca – a delicious, nutritious fruit drink from Mexico
Plant Medicine Protocols and Supplies
Focus and concentration
Plant Protocols
Plant description, uses, cultivation, harvesting, and production
Catnip
California Poppy
Milky Oats
Skullcap
Tincture: Focus and Concentration
California Poppy (Escscholtzia california) soothes and balances an overactive nervous system. California poppy is a gentle sedative that relieves psychological and emotional disturbance, anxiety and tension.
Milky Oats (Avena sativa) improve mental concentration and focus. Oats are a nutritive brain and nervous system tonic for mental stress, nervousness, overwork, exhaustion, and weakness. Eases stress and tension and improves clarity.
Skullcap (Scutellaria lateriflora) calms restlessness, agitation and irritability. It is a mild daytime sedative with no mental impairment or drowsiness. Relaxes yet tones and renews the nervous system.
Tea Blend: Focus and Concentration
California Poppy, Catnip Mint, Milky Oats, and Skullcap
Tea ball for loose leaf tea brewing