Woodstock Timebank Inc. –  Project Constellation
                                OVERVIEW PART I.
 The Woodstock Timebank Inc: Frames a constellation of projects that address the needs of vulnerable populations as they adapt to accelerating climate change.  
Project Priority Areas:
Water access

– United Nations ECOSOC work, UN HLPF on the SDGs*

Food  access

– United Nations ECOSOC work, UN HLPF on the SDGs*

Plant medicine –

Regional and local work in the United States and Canada

Mental, emotional, and spiritual skills-building

that facilitates navigation of accelerating climate change – National work in the United States

Diaspora, climate change-displaced refugee, and immigrant populations

– Local, National, International, and United Nations work.
Organizational Infrastructure: Operations are organized in specialized interlocking, sociocratic* "Circles"  that address priorities through horizontal, egalitarian governance and decision making. Circles include: 
Non-profit – Educational  

QEW* African Diaspora Earthcare Coalition 

Food and Water Access: United Nations Work

Free Plant Medicine Distribution Initiative

QEW Diasporas and Displaced Populations Project

(CSE)

C

ommunity

S

upported

E

nlightenment Network

Revenue Generating Initiatives – Project Sustainability

Singularity Selfcare Centers 

Singularity Botanicals – Plant Medicine Project

Singulari-Tea Salons and Apothecaries
 ____________________________________________________________
*UN ECOSOC

– United Nations Economic and Social Council, one of the six principal organs of the UN.

*UN HLPF

– United Nations High Level Political Forum on the Sustainable Development Goals. The  

  QEW African Diaspora Earthcare Coalition convenes an annual event in July at the UN HLPF.

*Sociocracy

–  A whole systems governance and decision making process based on "consent" that facilitates  

  egalitarian, universal agency even as it promotes accountability through feedback loops.

*QEW – Quaker Earthcare Witness:  ECOSOC accredited sponsor of the Diaspora Coalition at the UN.
    Woodstock Timebank Inc. – Project Constellation
                       OVERVIEW PART II.
Vision: Maximize the number of beings who skillfully adapt to, and thrive in a climate-changed future.  
Mission: Engage vulnerable populations who are in diaspora, climate change displaced refugees and immigrant groups in a plant medicine and selfcare cottage industry operated within a timebank* community-building framework.
Goals:
    Establish:
QEW African Diaspora Coalition Plant Medicine Free Distribution 

Singularity Botanicals Product Lines and Educational Programs 

Diaspora Mutual Assistance Spokescouncil: Remittance Project 

Timebank framework for the constellation of projects 

Singularity Selfcare Centers 
Objectives:
     Operationalize: 
QEW African Diaspora Coalition Plant Medicine Project

which

manages

:

 

Herb grow sites in four states; headquartered in Delaware County, PA,

Free distribution of herbal teas and tinctures to those in need.

Singularity Botanicals

which generates and manages:

Product Line #1: Herbal "selfcare bundles for a climate changed future,"  

Product Line #2: Singulari-tea Salons & community educational program,

Apothecaries

(Brick and Mortar, mobile, and online)

A Timebank that frames the project constellation and uses sociocratic governance and decision-making

facilitates the community culture-building, buy-in, and recruitment needed to support all projects.

Diaspora Mutual Assistance Spokescouncil

 draws upon the wisdom of seasoned, "older" diasporas to develop and implement actionable: 

Adaptation, 

Integrity-based integration,

Cultural preservation,

Acknowledge, understand and repair Intergenerational trauma  

Earth-protecting selfcare sovereignty strategies.
in service to populations that are currently in transition, and in anticipation of successive waves of climate change-induced refugee and displaced populations.
Singularity Selfcare Centers are: 
Earthship passive solar-earth environmental centers and tiny house micro-communities constructed from upcycled materials.

Brick and mortar framework for all projects within the Woodstock Timebank 
____________________________________________________________
PROJECT SYNOPSES
Plant Medicine Projects
QEW African Diaspora Earthcare Coalition
Singularity Botanicals
QEW African Diaspora Earthcare Coalition partners are working to ensure that marginalized people of African descent create self-care alternatives for themselves by producing healing herbs locally that treat intergenerational illnesses. The Coalition has community partners in Delaware County, Pennsylvania, the Mid-Hudson Valley New York,  Austin and Houston, Texas, and outside of Toledo, Ohio.
Addressing Health Disparities
People of color experience heart disease, stroke, diabetes, hypertension, asthma, and lead contamination at exponentially higher rates than do whites. The Diaspora Coalition is growing and adding value to medicinal herbs that treat diseases which are pervasive in African American communities due to diet, prolonged stress, and longstanding systemic, structural healthcare disparities. Communities of color are learning how to grow their own medicine and taking control of their own selfcare.
The QEW African Diaspora Coalition's Plant Medicine Project grows medicinal herbs for free distribution in economically depressed communities of color. 
Chester, Pennsylvania: Self-care Sovereignty  Prototype
Formerly a prosperous industrial center, Chester, Pennsylvania which is 71% African American, is now mired in intergenerational semi-literacy, trauma, and poverty. There are no descriptors that adequately capture the depth of exploitation, environmental degradation, and health trauma that the residents of Chester continue to bear.  
Diaspora Coalition Goals in Chester are to: 
Put increased control over the ability to treat illnesses that chronically plague the Black community directly into the hands of African Americans, 

Localize production of plant medicine which is crucial to resilience and survival in times of climate disruption, and, 

Foster African American agro-economic self-reliance. 
Singularity Botanicals: Grows specialty herbs at Diaspora Coalition partner grow-sites and locally sources herbal ingredients for the aforementioned product lines which generate revenue that sustains free herb distribution.
Sociocratic Governance and Decision Making: The plant medicine projects are  deliberately scaled horizontally rather than scaled-up in a vertical hierarchy. A
widespread, interconnected, horizontal network retains cottage industry artisanal quality, and values interpersonal culture-building in order to: 
Minimize the operation's carbon footprint, 

Ensure local accessibility as climate disruption becomes the norm, 

Enhance and sustain the built-in efficacy of sociocratic, decentralized subsidiarity infused into policy-making and operations, and, 

Ensconce horizontal, non-hierarchical governance in concentric rings. 
The goal is the creation of a culturally congruent cottage industry which is fully responsive to climate change realities with a wide breadth of healing reach, and impactful depth of culture-building without hierarchical predict-and-control structures.
____________________________________________________________
Diasporas and Displaced Populations Project (DDPP)
The DDPP is a multi-diaspora environmental resilience-building prototype driven by college students, seasoned environmental activists, and elders from the African (eight countries), Armenian, Palestinian, Tibetan and Yazidi diasporas.  
The Coalition fosters collaboration among "older" and more recent diasporas which: 1) develop and implement strategies for those in need of remittances in countries of origin, 2) support populations currently in transition, 3) anticipate and prepare to help meet the needs of successive waves of future diasporas, climate-change refugees, and displaced populations. 
Community Supported Enlightenment (CSE) Network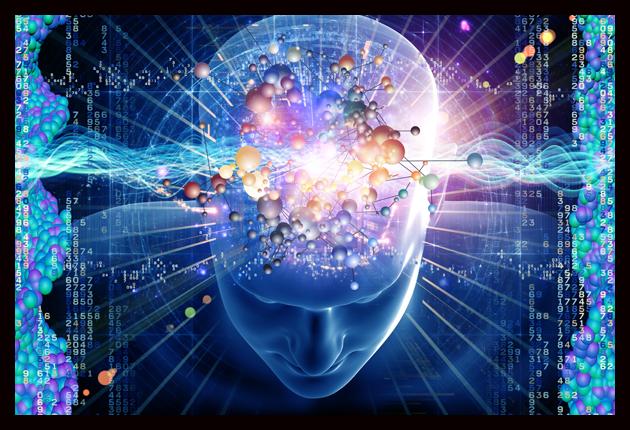 We are rapidly reckoning with the fact that the future of humanity on Earth defies prediction. Our place in the ranks of a robust, resilient remnant in a climate-changed future is contingent upon our capacity to embrace groundlessness. 
Finding joy in uncertainty and groundlessness requires an expanded understanding of "self." Thriving in a rapidly transforming external landscape demands that we master our internal landscape.
CSE practitioners ask: 
How might we grow, evolve, ride the crest of the oncoming planetary wave of climatic turbulence and its powerful ripple effect with equanimity, …..and

thrive

? 

How might we purposefully and intentionally prepare ourselves to contribute to the evolution of human consciousness which is the imperative need of the hour?
We know that creative, enduring solutions which address the pith of a problem are not found on the same level as the problem itself. It therefore behooves us to navigate the uncharted waters ahead from a space that is in, but not of, the challenge. 
CSE practitioners use tools to expand awareness of "self" that originate in ancient contemplative arts, have been sharpened by neuroscience, and are offered  in a quantum-science framework. 
Participants employ an ever-evolving series of "practices," the goals of which are to first learn how to sustain metacognition, and then to remain awake in a heightened state of self and environmental awareness. Only when our activism is potentized by perspective from such a vantage point will we be able to be of true service.
Plant Medicine & Community Supported Enlightenment (CSE) Selfcare Bundles
Toolkits to Navigate a Climate-changed Future
The plant kingdom always stands at the ready to nourish, support, heal, and sustain human and animal life in times of the utmost travail. Never have we had a more dire need to embrace the lifeforce-strengthening plant medicine that surrounds us than now. Plant medicine can holistically help us successfully navigate the narrow psychological, emotional, and spiritual straits ahead. 
Singularity Botanicals and the work of the CSE Network converge in "Selfcare Bundles: Toolkits for Navigating a Joyous Climate-Changed future." Each Selfcare Bundle in a series of 12 consists of specific CSE practices that address climate change-induced fear, anxiety, depression, despair and powerlessness. Bundles include supporting Plant Medicine Project-grown teas, tinctures, and products; a donation to which, helps sustain free plant medicine distribution in economically depressed areas.